Clouds and Rainstorms on Route 66
Last month my boyfriend and I took the formerly-Route-66 road trip from my parents' home in northern Indiana to Los Angeles along I-40 and I-44. I had never seen the US West before so the scenery along the way was interesting to me, and I think I liked it even better with the scenic weather we saw along the way (:
Driving under what looked like an arch of cloud, appropriately near to St. Louis: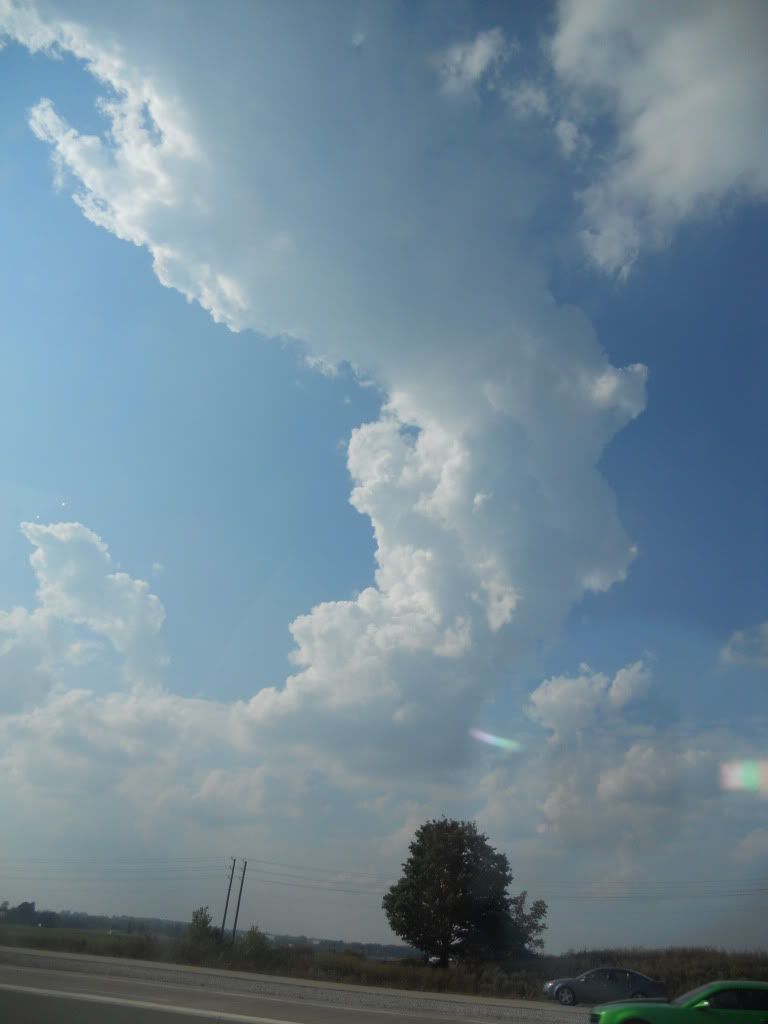 Streaks of "heavenly" light over Oklahoma: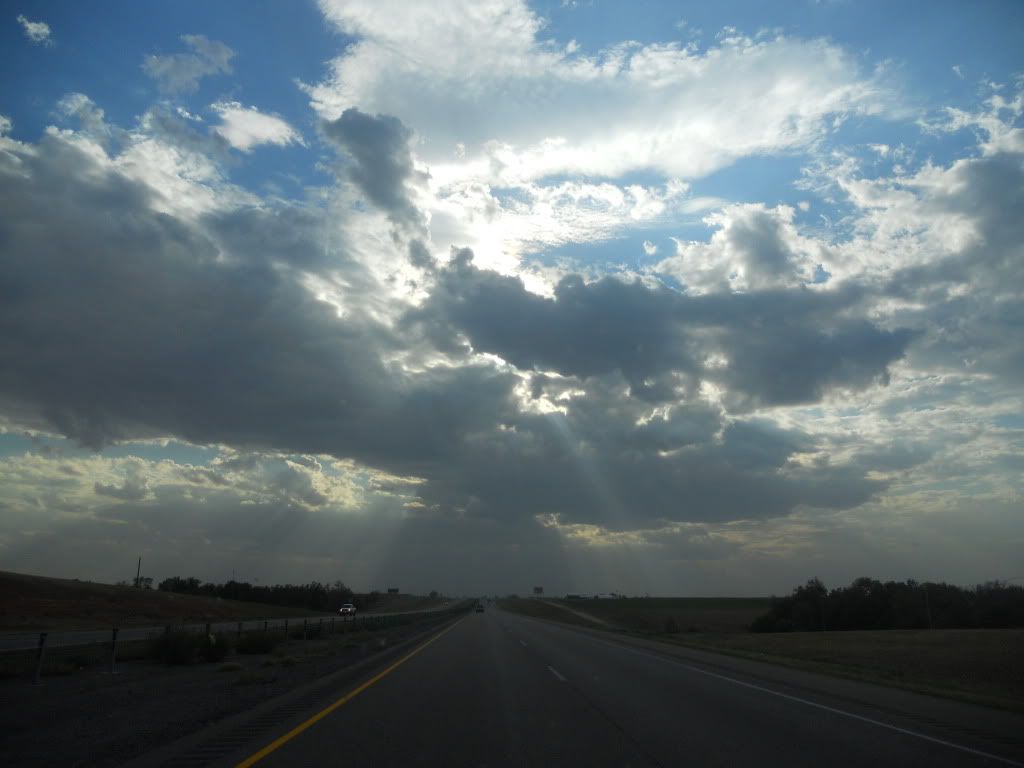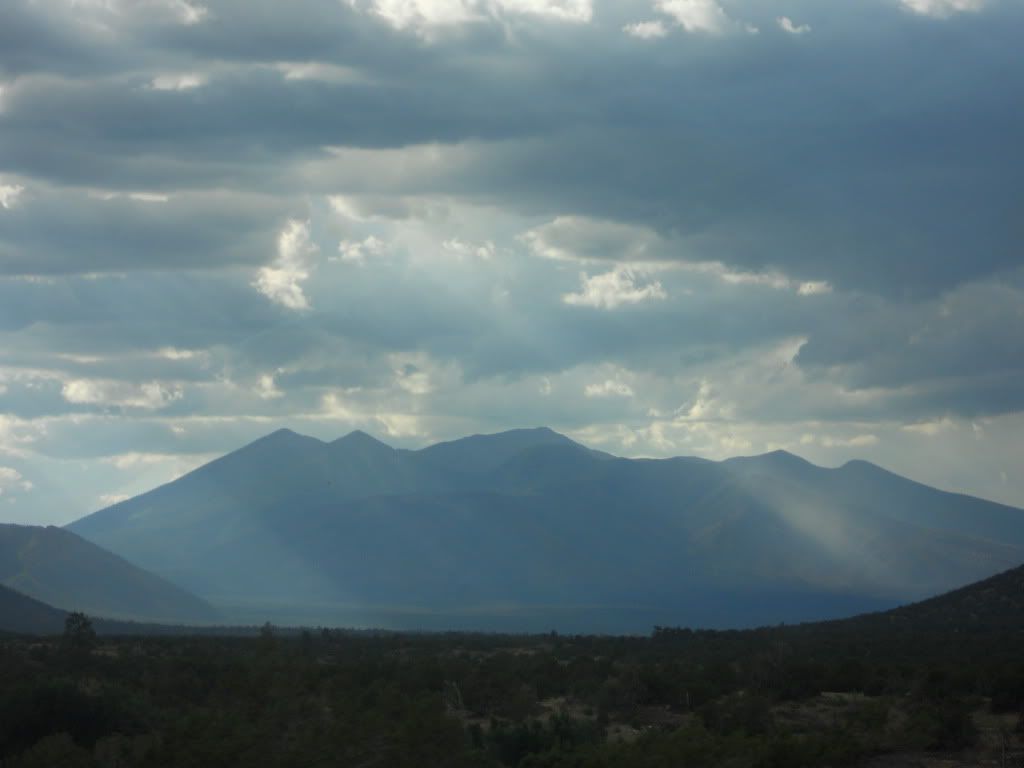 And in Arizona (I think?).
Layers of clouds in New Mexico: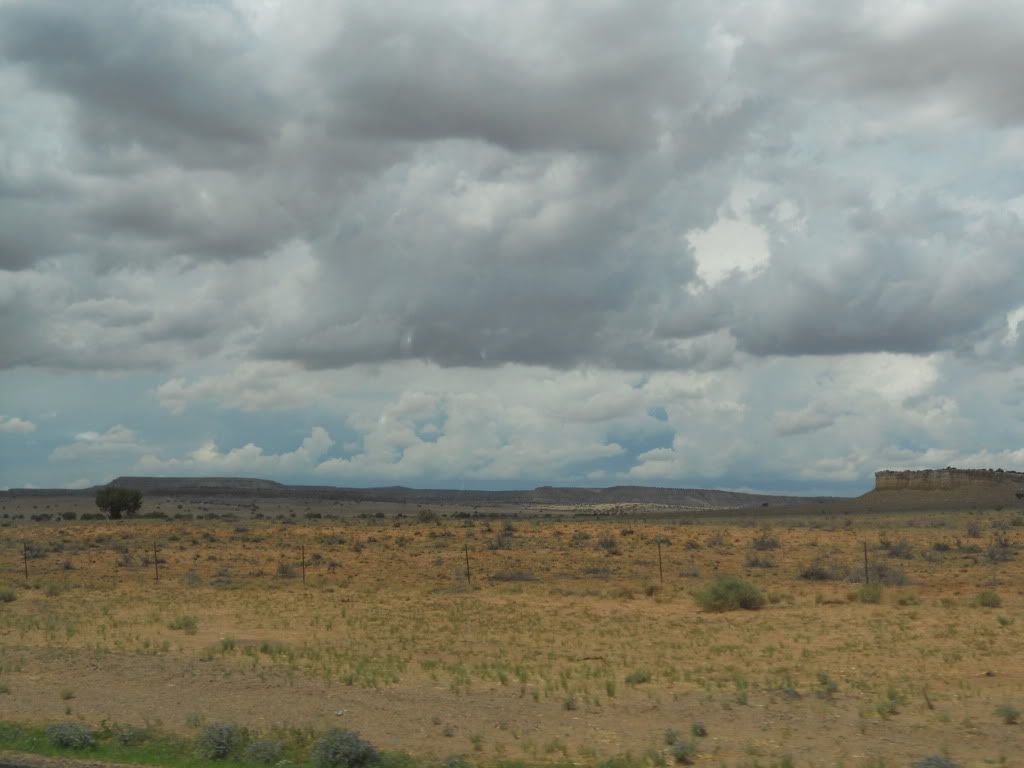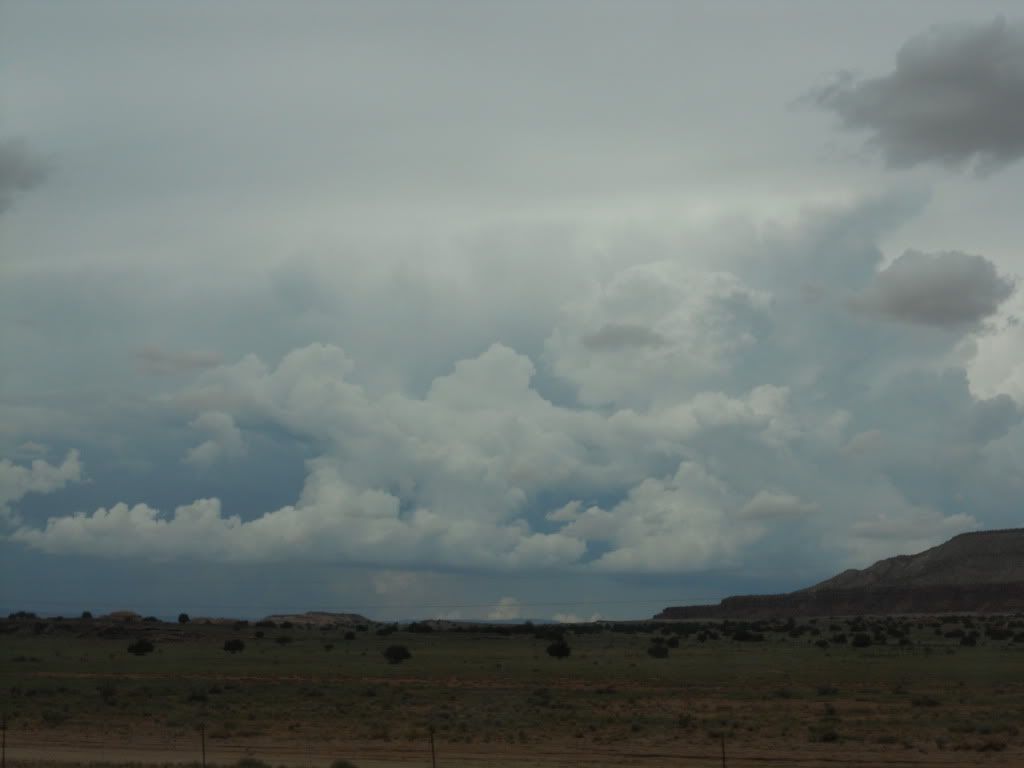 Rainstorms in the distance in Arizona: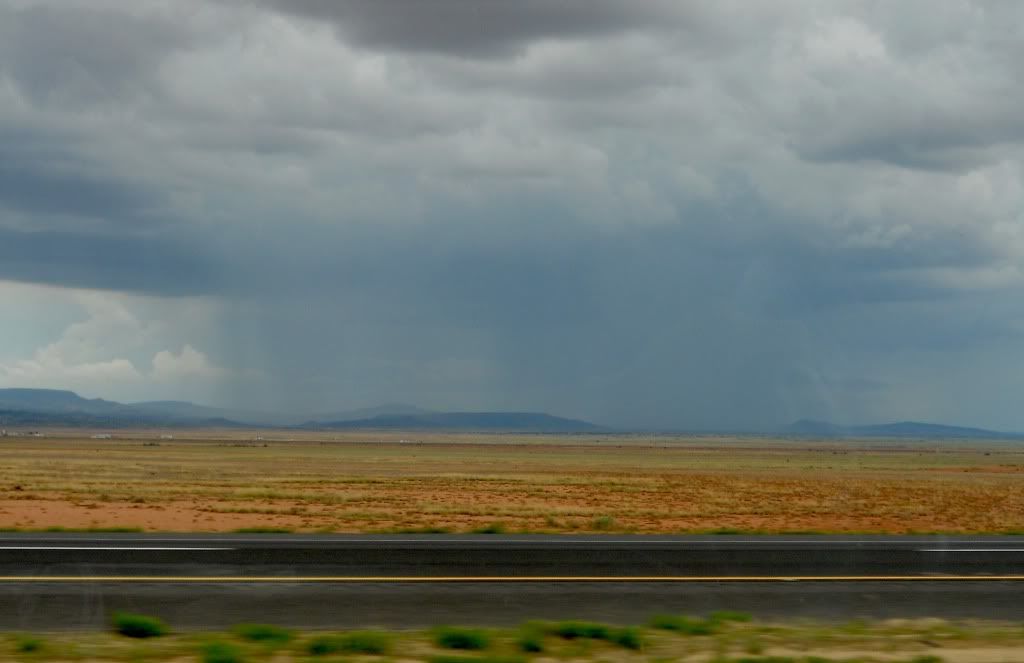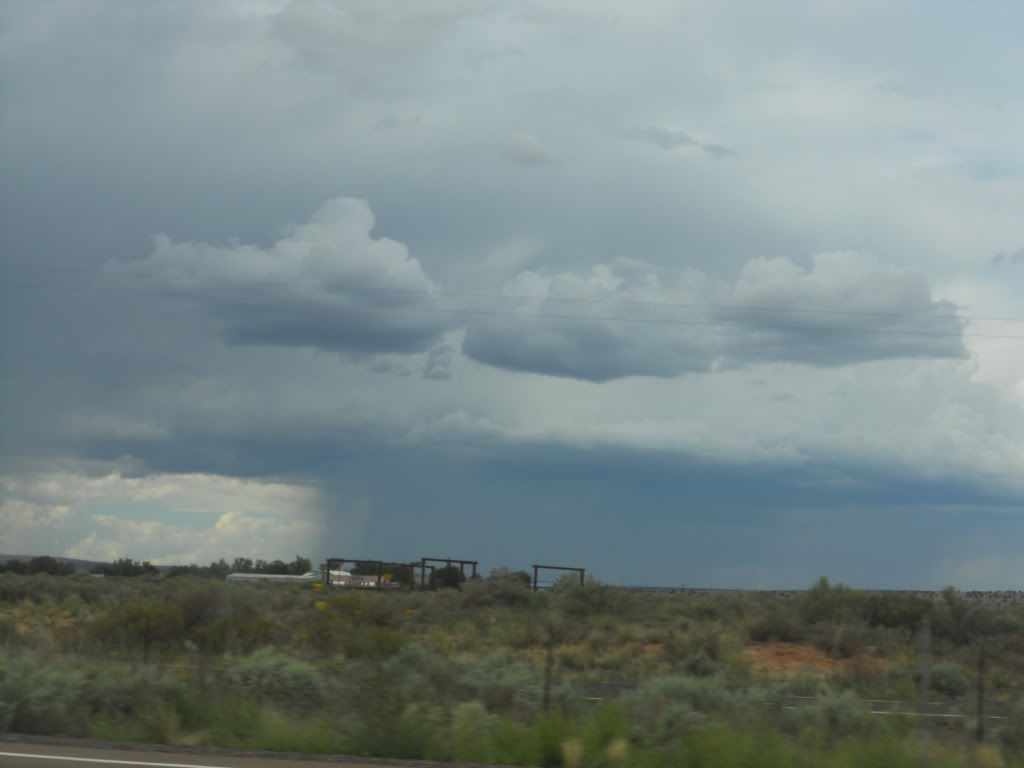 The wind bending the rain when we stopped to get gas: